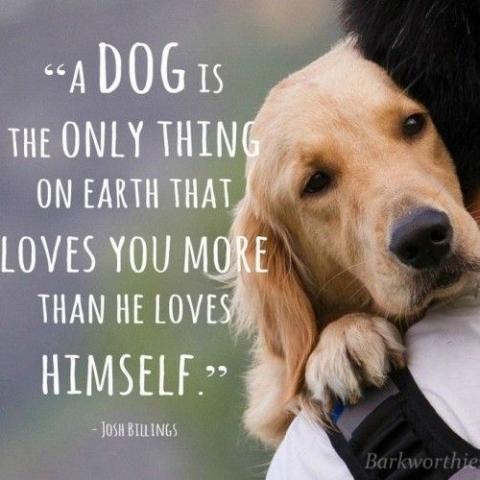 Chances are good that if you're reading this, you have a pet. Maybe you have a multi-pet household. However, you may not know that April 11 is National Pet Day. You might be thinking to yourself, "Every day is National Pet Day. My dog or cat is spoiled rotten." Of course, if you're like a lot of pet parents, you like to do something a little extra special for them at times.
Of course, National Pet Day is really a way to bring attention to the thousands of dogs and cats who fill our shelters around the country. And while it's impossible to adopt every needy animal, you can help remind them that they're not forgotten and shower a little extra love on your own pets.
Here are 5 Ways You Can Celebrate National Pet Day
Spread the Word – Local shelters often post pictures of adoptable pets on social media. If you can share that post with your network, you may help that pet find a forever home that much quicker.
New Toys – Who doesn't like a new toy? You can pick a few toys for the shelter pups. They'll appreciate them. If you have a social dog you can take your pup to the pet store to choose a toy. While there, why not pick up a catnip mouse for the cat in your life?
Give Your Pet a Massage – Everyone likes a massage. It can soothe tired joints and stimulate the circulation. Pets with stiff joints will especially benefit. You can start when your pet is relaxed and lying near you. Just start petting them. To move into massage, use the heel of your hand to rub the larger muscles – shoulders, thighs – you can move your hands briskly and apply a bit more pressure if your pet is enjoying it.
Schedule a Wellness Exam – Has it been awhile since your pet was last at the veterinarian? As your pet's age, it's a good idea to visit your vet every six months. That's enough time in between visits for your veterinarian to notice any changes in your pet yet it's a short enough time to catch anything in the early stages.
Donate – You can't adopt all the worthy pets in the world but you can provide a gift to your local shelter. Maybe you volunteer to walk the dogs, maybe you provide a monetary gift or bags of dog food, whatever you can do, there's a need. Just call your local shelter to find out what their biggest need is.
There you go, 5 ways you can celebrate National Pet Day. How many more can you come up with?