WellPet Foundation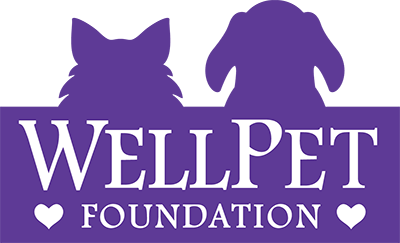 Responsibility. Passion. Commitment.
These are the words that define our work to do the very best for the pets that provide us with unconditional love, trust and  companionship. As a company of people  who are passionate about animals and community, we established the WellPet Foundation in 2007 to support groups whose goals are similar to our own — helping pets live healthier, happier, longer lives.
The Foundation's Mission
At Holistic Select, we are committed to giving back to the world we share with our pets. Through the WellPet Foundation, we support organizations and activities that promote the power of natural nutrition and the benefits of healthy, active lifestyles.
Giving Time
Through our WellPet Foundation, Holistic Select financially supports non-profit organizations that encourage healthy lifestyles for pets through research, education and action. Honoring groups that are dedicated to the well being of dogs and cats reflects our fundamental responsibility to help pets thrive.
Giving Money
In addition to our national company programs, there are many local organizations that have captured the hearts of our employees and play important roles in the communities we share with our pets. By and large, the majority of our charitable and sponsorship activity takes place in the local communities where our employees live and work.